Just finishing up a 2x10 project (it also has a 1x10 swappable baffle).
Thought I'd share...
Specs:
Oversized ( 15" deep)
American Black Walnut
Custom Dovetails
12 coats of Waterlox Tung-Oil (10 with original + 2 satin topcoats)
3/4" Angled Birch Baffle
Semi-Open Back
Monster Cable speaker wire, Switchcraft jack
Boutique Grille Cloth
Also, any recommendations of 10's would be great. Already have a 2x12 with K's, looking for some variety. Was thinking some TT's...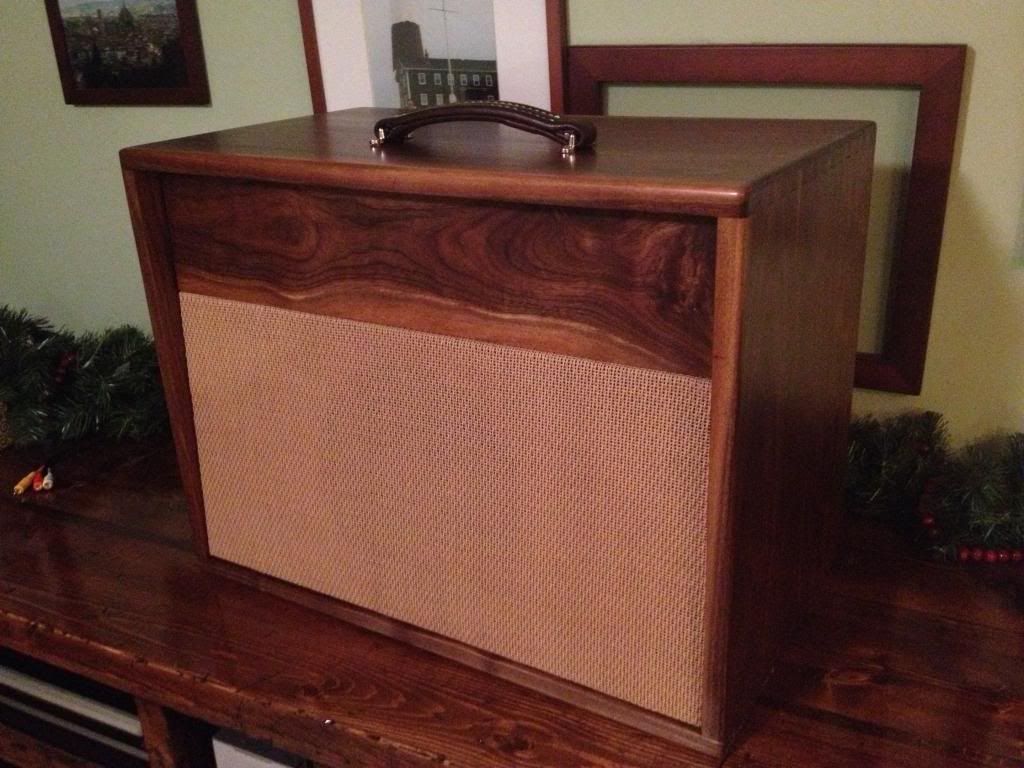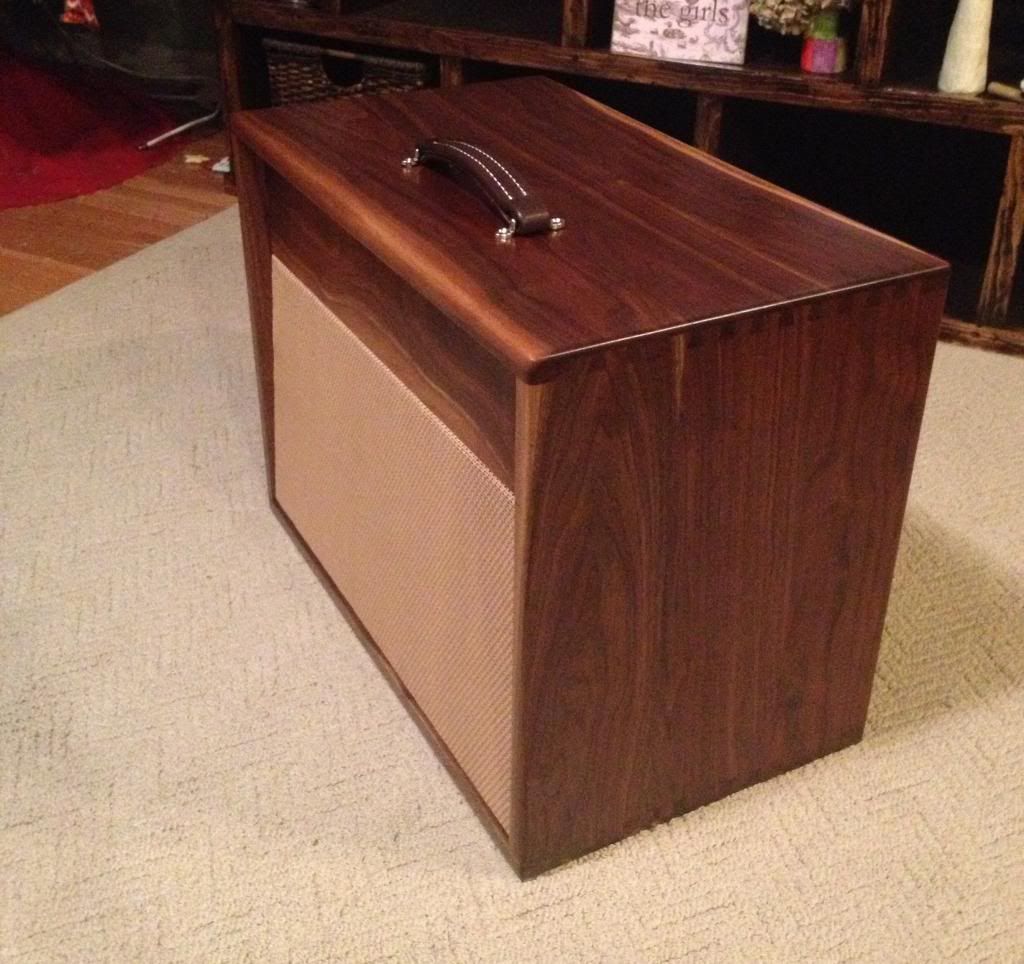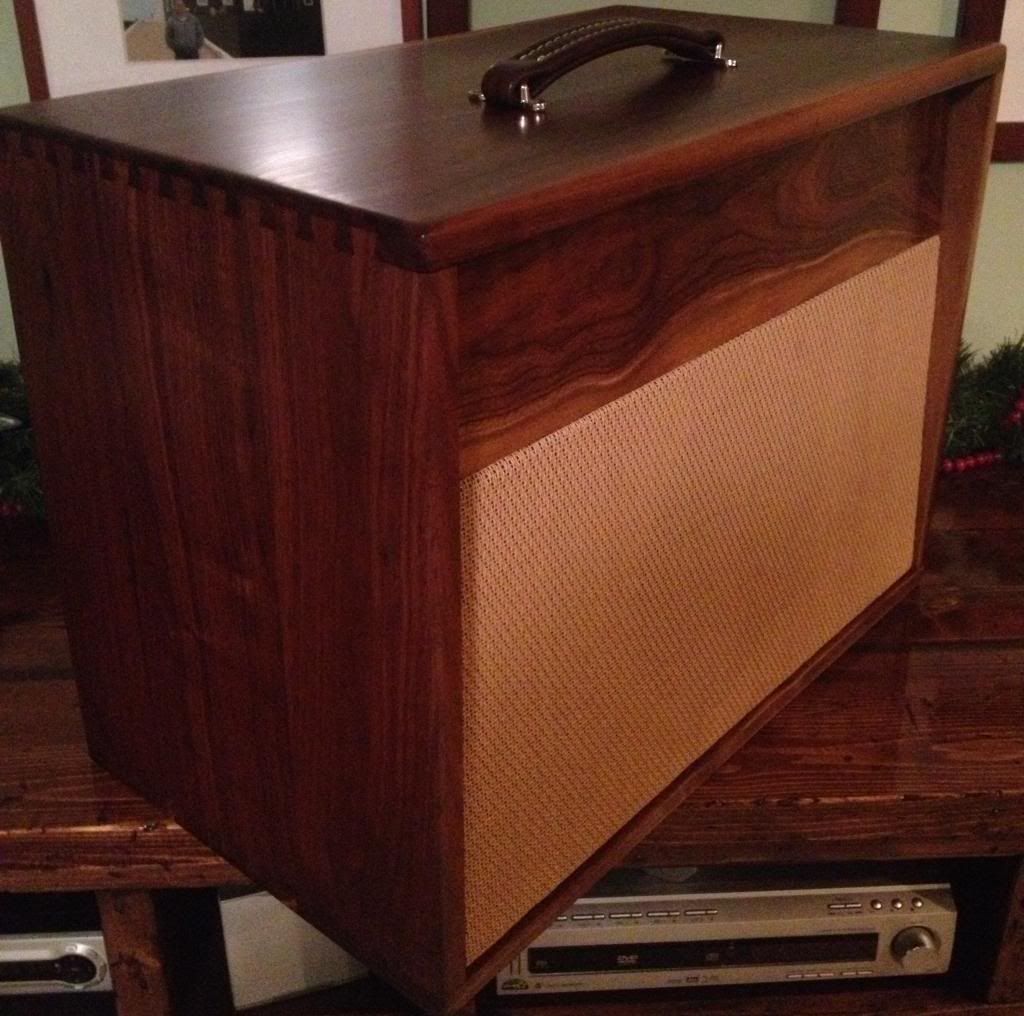 Last edited by
eric
on Thu Jan 31, 2013 1:28 pm, edited 1 time in total.